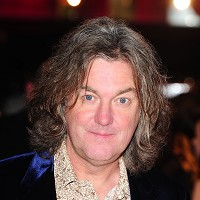 Former Top Gear star James May says he would not be surprised if Volkswagen is not the only firm breaking emission rules, following the scandal that emerged this week.
The German automaker has admitted that some of its diesel cars cheated clean-air tests in the United States, using software to provide false emission results - prompting calls for stricter testing in Europe.
It is reported that some cars being sold across the Atlantic had devices in engines that could detect when they were being tested, allowing them to change the performance accordingly to improve results.
Around 11 million cars worldwide are thought to be fitted with the device.
While May admits he was surprised to hear how Volkswagen influenced emissions results, he claims he would not be surprised to find out that more manufacturers were doing the same thing.
But the petrol-head adds history would suggest that the scandal will ultimately result in improvements.
He points to previous changes such as safety requirements, which he says made cars better, rather than making them impossible and boring to drive.
If it does emerge that more car makers have done the same as Volkswagen, May suggests diesel cars will become much better as a result.
Copyright Press Association 2015