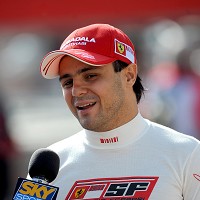 Felipe Massa is aiming for victory in Turkey for a fourth consecutive year as he looks to break Jenson Button's stranglehold on the driver's championship.
The Ferrari driver is predicting succes at Istanbul's Otodrom after fourth and third-place finishes in Monaco for himself and team-mate Kimi Raikkonen.
He said: "I find it difficult to explain why I should be so strong there, other than the fact we have had three fantastic weekends in Turkey when everything has worked perfectly from the first session."
"I do prefer fast-flowing tracks and I have a feel for all the corners there as it's not good enough to only be fast over one particular section."
After a difficult start to the season the 28-year-old finally believes he is in with a chance of winning a race for the first time since the end of last year.
"Finishing third and fourth in Monaco, and setting the fastest lap, are two excellent reasons to be positive," he added.
Copyright © Press Association 2009