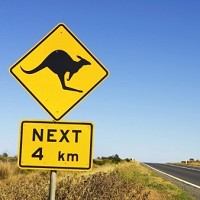 British motorists have been hit with some bizarre police appeals in their time, and none more so than sightings of wallaby or kangaroo on an A-road close to Gloucester.
Gloucestershire Police confirmed it had received a number of calls from members of the public about a marsupial spotted by the A40 near Higham in the past few days.
Most of the sightings had been reported around dusk or dawn, although the latest report was received by police on Monday night.
While drivers in Australia will be used to errant marsupials hopping across the road, British motorists will need to check theircar insurance details to make sure wallaby-related events are covered.
A police spokesman said: "Inquiries are being made with local organisations to establish if any marsupials are missing.
"In the meantime drivers are advised to take extra caution when travelling through the area."
Copyright Press Association 2012