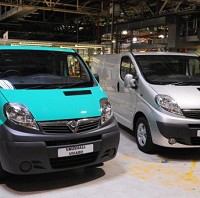 The majority of van drivers working for small companies are being refused credit by high street banks, new research suggests.
Nearly six in 10 such motorists (58%) get the thumbs-down by high street banks, according to the Mercedes-Benz Vans study.
The report's authors say that van drivers make a "significant" input to the UK economy, contributing over £5,600 annually in fuel tax and duty alone. This is over 20% of van operators' yearly income - and that is before you take into consideration items such as van insurance and vehicle breakdown cover .
Britain's banking leaders argue that SME lending is not such a safe option for them and needs greater capital to safeguard them against risky loans.
Mercedes-Benz Vans calls its report findings "staggering".
Managing director Steve Bridge urges high street banks to raise their awareness of SME van drivers' plight, especially given that they contribute so much to the economy.
Copyright Press Association 2014