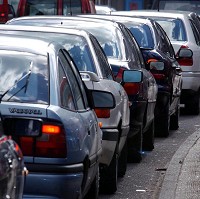 New and more rigorous MOT rules could result in more people with credit issues applying for car loans, a key motor finance company has predicted.
Thousands of consumers who have difficulties securing loans may have no choice but to give up on their old cars that can't pass the MOT, the Funding Corporation says. ACF Car Finance is the retail arm of the company.
The company says many of the vehicles it takes as part of the exchange for a loan would not be able to meet the new MOT rules that came into force at the end of March.
A breakdown of problems that would lead to an MOT failure include the warning light that doesn't light up on the dashboard, seats that are unable to go back and forth as designed, doors that can't be closed completely.
The new rules bring Britain's vehicle inspection checklist into line with that of the EU and has been adapted to reflect today's more sophisticated cars.
The new rules will affect motorists still driving well-worn cars on a shoestring budget, according to the senior manager of operations at ACF Car Finance, Mark Jones.
"We know that many of our customers put off replacing their car because of the difficulties they experience in getting a loan due to past repayment problems," Mr Jones said.
"Until now, they may have managed an extra year or two of ownership by scraping an MoT pass - but in many cases, this will no longer be possible.
"Many trade-ins we see display the type of defects which will now require an expensive repair to get them through the test, and this simply isn't an option for these owners."
Copyright Press Association 2013