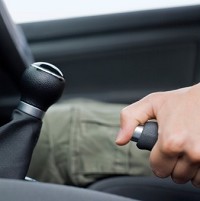 Britain's motorists share the motorway with vehicles on the verge of 'brake down', according to a new study by Kwik Fit.
More than five million drivers say their vehicle is showing evidence of brake damage, the new report reveals. What's more, a third of the motorists with problem brakes - about 1.7 million - have been aware of the issue for at least 30 days and done nothing about it.
Men are more prone to neglecting vehicle problems than women. Some 24% of men have known about a brake problem for at least three months, while the same was true for only 7% of women surveyed.
A neglectful attitude is particularly troubling if drivers' experiences are taken into account. The survey discovered that almost one in five drivers have been in vehicle accident that resulted from braking problems.
Close to three times as many drivers thought the accident was caused by another motorist's braking - 13% - and not their own fault.
"It is vital that drivers are able to stop their car as quickly as possible in an emergency, and anyone suffering these symptoms may have their safety compromised as a result. We would urge anyone experiencing these warning signs to get their brake system checked as soon as possible," Kwik Fit's communications director Roger Griggs said.
Copyright Press Association 2013