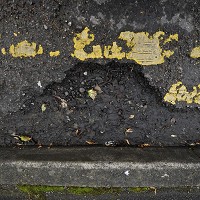 Manufacturers are warning the Government it needs to invest urgently in our "crumbling" road infrastructure.
Failure to do so will have a substantial impact of the ability to deliver goods from A to B, the EEF fears.
The manufacturers' group is concerned about the UK's network of roads, and chief executive Terry Scuoler claims eight in 10 manufacturers agree that roads are of paramount importance to their operations.
The organisation wants Chancellor George Osborne to signal an increase in road infrastructure investment during his Autumn Statement next month - labelling them the "backbone" of the economy.
RAC chief engineer David Bizley said: "Some estimates suggest an investment of £12bn is required in England alone to bring the road network back to a state that is fit for purpose.
"In research for the 2014 Report on Motoring , motorists made it clear that investment in roads, and particularly better maintenance of local roads, was their top transport spending priority. Indeed 85% of motorists would like to see a higher proportion of transport investment spent on improving the condition of existing local roads. A nationwide programme of repair and proactive preventative maintenance backed by funding of a magnitude consistent with the scale of the problem is therefore clearly required.
"We are also expecting to hear of progress on the six feasibility studies initiated earlier this year. On specific routes such as the A303 in the South West there has been years of plans, debates and disagreement as to the best solution for the problems faced by road users and the impact of improvement schemes on the surrounding environment.
"It is absolutely essential that the schemes that get the go ahead in the Autumn Statement are progressed rapidly so that they make a real difference for all road users."
The EEF's poll of more than 130 manufacturers reveals that one in three think that main routes and motorways are in poor condition. Several said they have noticed the decline over the past two years.
A second poll, from URS services firm and the CBI, shows that most senior business executives (52%) think motorways have deteriorated since 2009.
Copyright Press Association 2014