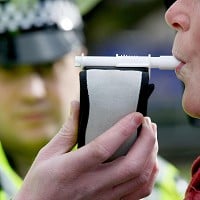 Workshops highlighting the dangers of driving a car after drinking alcohol should be compulsory for all learners, a charity suggests.
Alcohol and drug recovery charity Swanswell says that educating learner drivers about the consequences of drink-driving could help reduce the number of road accidents every year.
At the moment educational courses are only provided to motorists with drink-drive convictions, in the hope that it will make them change their ways.
But Swanswell believes that raising the issue before newly-qualified drivers hit the road for the first time may encourage motorists to think twice if they are considering drinking and driving.
Campaigns aiming to discourage people from drink-driving have had some success in recent years, but figures for 2012 show that 10,000 people were either injured or seriously injured in drink-drive incidents, while the outcome was fatal for 230 others.
Drivers who drink are putting their lives and the lives of others at risk, as alcohol has been proven to impair judgment and reduce reaction times, making the possibility of an accident more likely.
However, with better education at an earlier stage Swanswell says many accidents could be prevented, and the charity has urged politicians to consider making the change.
Copyright Press Association 2014