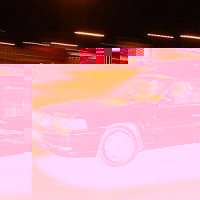 An undertaker is due to be sentenced for theft after he stole the keys from a rival`s hearse while mourners gathered at a church for a funeral service.
David Wood, 48, removed the keys from the ignition of a specially requested Rolls-Royce parked outside a Salvation Army centre in Middlesbrough on September 23, last year.
Friends and family of Patricia Thorburn, 65, were forced to wait by the body while staff from Joel D Kerr funeral service stripped out the dashboard of the vintage Phantom 6 and hot-wired it to get the cortege from the citadel to the town's Acklam Cemetery.
The firm initially offered a replacement, but Mrs Thorburn had been adamant that she wanted her final journey to be in a Rolls-Royce.
The incident is part of a long-running feud between Joel D Kerr funeral service and Wood, who had previously accused his rival of poaching clients, Teesside Crown Court heard.
Wood, of Bridge Court, Middlesbrough, pleaded guilty last month to theft shortly before he was due to stand trial.
Copyright © Press Association 2009