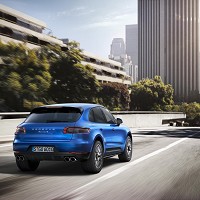 German luxury car giant Porsche says it sold more cars than ever before in 2014, thanks largely to the popularity of its Macan SUV.
Just under 45,000 versions of the Macan were snapped up last year.
Porsche quantified its extremely successful 2014 at its annual media conference in Stuttgart.
Some of the objectives Porsche set out in its Strategy 2018 document have already been achieved, according to executive board chairman Matthias Muller.
He says Porsche is now in an excellent position as a company and the Macan has had a lot to do with it.
The firm managed to reduce debt and finance growth at the same time in 2014, Porsche AG executive board finance and IT member Lutz Meschke said.
The company indicated that it now intends to further develop its hybrid technology that will be used in future Porsche sports cars.
Copyright Press Association 2015