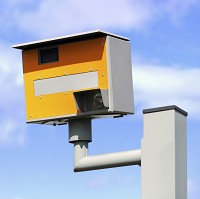 Speed cameras on a stretch of the M62 have netted £1.8 million in fines in just eight months, a freedom of information request has revealed.
A total of 17,991 drivers were caught by the cameras on a section of the motorway in Greater Manchester between February and September.
Temporary speed restrictions are in place between junction 18 at Simister Island and junction 20 at Rochdale while improvements take place to ease congestion.
A £100 fine is issued to drivers who flout the 50mph speed limit, and the figures show that an average of 73 drivers are caught out every day on that stretch, bringing in a total of nearly £2 million.
The Manchester Evening News (M.E.N) used a freedom of information request to establish that 11,448 speeders were caught by cameras on the westbound carriageway between junction 20 and 19.
Cameras on the eastbound carriageway between junctions 18 and 19 clocked 6,543 motorists breaking the speed limit.
Speed cameras have been in place on a 17-mile stretch of the M62 between Sale and Rochdale for nearly a year while a £207 million upgrade continues.
The two sites topped the list of the 10 most prolific speed cameras in Greater Manchester, according to the M.E.N.
Harry Fairhead, policy analyst for the TaxPayers' Alliance, says speed cameras should be deployed to improve safety, not to act as revenue raisers.
He called on the authorities to be "considerate of already heavily-taxed motorists and make sure they are not being punitive", but urged drivers to make sure they stay within the rules.
A spokesman for Highways England defended the 50mph limit, saying that more than 300 road operatives now work on the smart motorway route between Sale and Rochdale.
Narrow lanes are in place on most of the route, so it is vital that drivers stick to the speed limit to stay safe, he added.
Copyright Press Association 2015