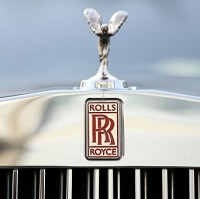 An online classified advert site set up to sell high-end cars has lowered its stock entry price to £1,000.
This is the second time in four months that Sunday Times Driving, the online classified website for buyers and sellers of premium cars, has reduced its entry price.
The News International-owned site started in October 2012 as a spin-off from the newspaper's relaunched Driving supplement, with admission prices starting from £14,000.
It claimed then to be the "first car-buying site dedicated to the top end of the market."
The big joining fee distinguished it from more mainstream classified sites such as Auto Trader and Exchange & Mart.
Organisers reduced its entry price to £9,901 in December, however.
They said the move would act as an insurance for gaining a wider audience and "produce more leads for our dealer clients" while staying "the leading site for customers looking to buy a premium vehicle".
An advertisement last weekend's Driving supplement said the joining price had now fallen to £1,000.
The cheapest car now available on the site is a 2004 Daewoo Tacuma costing £1,100.
A total of 19,800 sub-£9,000 cars are now being displayed -over 30% of the 74,427 vehicles listed - since the repositioning.
Copyright © Press Association 2013