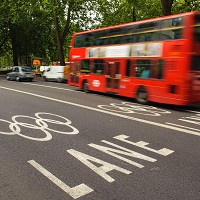 Delays and disruption to road traffic in London are likely to continue for the next couple of weeks even though the Olympic Games have ended, Trafficmaster has cautioned.
Journeys to London airports could be particularly busy during the next few days as many people who had delayed their summer holidays to watch the Olympics are set to embark on their trips.
The Olympic Lanes are also likely to remain in place for the next couple of days as more athletes, officials and visitors return to their home countries. Motorists in central London might want to have a look at theirjourney planner to find the best alternative routes.
The number of London tourists could also remain high throughout August as many visitors to the Olympics are likely to stay on to do some sightseeing.
Meanwhile several major festivals are also set to take place in the next three weeks, including the Edinburgh Festival, the Annual Cowes Regatta on the Isle of Wight, and the Northampton Balloon Festival.
Copyright Press Association 2012