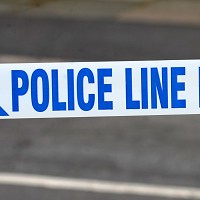 The latest road fatality figures for London have been described as "encouraging".
The comments from mayor Boris Johnson come after data shows the number of deaths and serious injuries on the capital's roads fell to a record low in 2013.
According to Transport for London (TfL), a total of 132 people died on the roads, compared to 134 the previous year.
While an improvement, Mr Johnson said the figures are by "no means the end of the story", saying the hope is to see no death or serious injury on London's roads.
Taking into account serious injuries, there were a total of 2,324 deaths and accidents in London last year - another all-time low, and down 23% on 2012, when 3,018 deaths and serious injuries were recorded.
Further falls were seen in pedestrian deaths - from 69 in 2012 to 65 last year - while cyclist deaths remained at 14.
Despite increasingly strong calls over cyclist safety, figures show the number of pedal cyclists killed and seriously injured last year dropped 27% - from 671 to 489.
A breakdown of the data showed a slight rise in the number of road deaths involving children - up to six in 2013, but the number killed and seriously injured fell by almost third to 187.
Car occupant deaths increased from 19 to 25 over the year but including those seriously injured, the figure dropped 25% to 335.
Powered two-wheeler deaths fell from 27 to 22 across the 12 months, and the total of those killed and seriously injured dropped by almost a fifth - to 510.
Copyright Press Association 2014