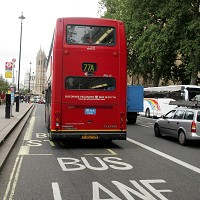 London and south-east England will receive almost 80% more of future transport infrastructure spending than the north, the House of Commons Transport Committee has heard.
Ed Cox, director of the northern section of the Institute for Public Policy Research, told MPs "there is a huge discrepancy in regional spending".
Mr Cox revealed figures which highlighted the scale of the difference in transport spending.
London and the south-east receive £2,731 per head, compared with only £201 in Yorkshire and Humberside. North-west England is allocated £134 per head.
Mr Cox suggested the Government has become absorbed in trying to tackle congestion and overcrowding, while attempting to "get people in dense population areas from A to B".
He feels the problem is not with how much money is being spent in transport infrastructure, but how it is being spent.
"We are spending too much on infrastructure in London and south-east England. I think 30%, or 40% or 50% of spending should go outside London," said Mr Cox.
Copyright Press Association 2012