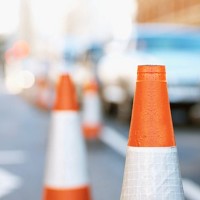 The budget and staff cuts in local council's road safety departments are "putting lives at risk", according to an advisory group.
The declined in numbers is due to Government cutbacks, with 65% of local authorities in England having experienced cuts in their budget for road safety engineering, according to figures from the Parliamentary Advisory Council for Transport Safety (PACT).
Over 62% have also had to lay off staff members in this sector since 2010/11 and over 50% of councils said that less staff or lack of funds has made their obligation to encourage road safety more difficult.
Robert Gifford, the executive director of PACT, said: "This rise is especially worrying as the country is still in recession.
"Historically, deaths rise as economic output increases, not as it falls. The Government should be deeply concerned by this change in course."
New policies for road safety were put forward by the Government last year.
However, almost 40% of local authorities said the impact of such measures had been negative rather than positive.
Copyright © Press Association 2012