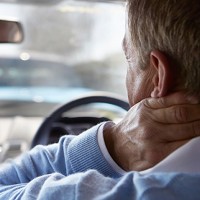 The proportion of road accidents in Liverpool that lead to an injury insurance claim is almost double the national average, according to the Institute and Faculty of Actuaries (IFoA).
Naming the city as the UK's whiplash claim capital, the report says over half (55%) of all accidents there last year resulted in a third party injury claim. That compares to the national rate of just above 30%.
Nationally the proportion of accidents that resulted in a claim jumped by 1.5%, the professional finance organisation says. The IFoA is warning that the rise will increase the pressure to put up car insurance premiums, particular in areas such as Liverpool where claims are at their highest.
David Brown, who helped compile the report, says further reforms are needed to help cut the number of bogus claims being lodged.
He says the rights of claimants need to be considered alongside the interests of motorists who want quotes.
According to the report, the North West has the highest concentration of claims management companies in the country. Across the UK such firms' turnover rocketed by almost a third (30%) to hit £310 million during the year to March 2015.
Copyright Press Association 2015