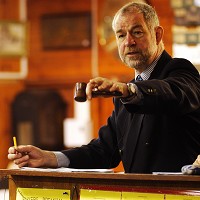 People who bought ex-fleet vehicles at auction in June paid an average of £412 more for them than they would have done in May, market figures show.
The Manheim Market Analysis reveals de-fleeted cars sold for £7,376 on average last month compared to £6,964 in May.
One of the factors sparking the increase may be a 1,000-plus fall in the average mileage of former fleet vehicles to 58,763. Another could be put down to higher levels of stock after the registration plates change in March.
No matter the reasons for the strength of the market, the average amount paid for ex-fleet cars last month was £353 more than people paid for similar vehicles 12 months ago.
The average de-fleeted car sold at auction in June is also five months younger than one sold in May. That month a typical former fleet vehicle was three months older and had driven 778 miles further on average than one bought in May 2013 - yet it was 1.8% or £126 dearer.
A record number of new cars were registered in June, so auction centres are likely to see a rise in ex-fleet vehicles, according to Manheim Auctions valuation services manager Daren Wiseman.
He says the market figures suggest they will continue to increase in value in the coming months. To find out more about what your car is worth, you can use the RAC Cars value my car tool, which gives you an instant free online valuation powered by Glass's.
Copyright Press Association 2014