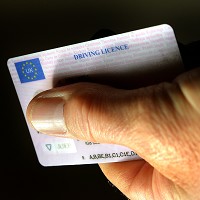 Motorists in Northern Ireland are being urged to keep hold of the paper part of their driving licence.
The counterpart has been axed across the UK in favour of the DVLA's new MyLicence online system in a bid to make it easier to share details. But Stormont Environment Minister Mark Durkan insists the abolition does not apply in Northern Ireland.
He says he will not be rolling out the changes, so is warning drivers not to bin the document.
As of June 8, the paper counterpart to the licence, which contains details on whether the motorists have any past offences or endorsements, will no longer be issued. Drivers will only be given a photocard.
It means those who need to give details of their driving record - such as when hiring a car - will have to obtain a check code from the DVLA website using their postcode, National Insurance number and complete licence number.
This code will enable the other party to access the required information. But anyone who still prefers to have a physical summary of their licence to hand can print one out from the DVLA website.
While Mr Durkan is adamant that the new scheme will not apply in Northern Ireland, he has asked officials to explore the reasoning behind its introduction, and the scrappage of the paper licence, to see if it is worth pursuing in the future.
He is warning motorists to not dispose of their paper counterparts inadvertently or prematurely in the meantime.
The counterpart removal across the UK is part of a major 'red tape' abolition policy by Government motoring agencies. A number of services and systems are moving online in an effort to cut expenditure.
Paper driving licences issued before the photocard was introduced in 1998 will remain valid and should not be destroyed.
Copyright Press Association 2015
https://www.gov.uk/government/organisations/driver-and-vehicle-licensing-agency (DVLA website)