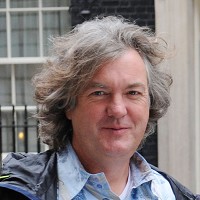 James May has said a number plate on a vehicle used in an episode of Top Gear filmed in Argentina was never meant to be provocative.
The licence number, which reads H982 FKL, has been interpreted by some to reference the Falklands conflict between Britain and Argentina in 1982.
May admitted that the show's presenters do "muck about" but insisted that they would never mock people about their war casualties.
He made the comments while speaking to Christian O'Connell on Absolute Radio.
May explained that the Porsche bearing the licence plate was a second hand car purchased because it was the best available model of its type.
He added that he had not noticed the registration number until it was commented on, on the web.
A decision was made to change the licence plate once filming had ended on the country's roads, he said. But he said it could not be done any earlier for legal reasons.
Copyright Press Association 2014