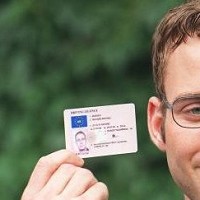 Northern Ireland has added six more countries to its list of drivers entitled to a UK car or motorbike driving licence.
Canada, South Africa, the Republic of Korea, the Falkland Islands, the Faroe Islands and Monaco are now included in the Motor Vehicles (Exchangeable Licences) Order.
Says environment minister Edwin Poots: "Under existing legislation, if a country was designated for the exchange of driving licences, all licences issued by that country have to be accepted.
"This sometimes prevented countries from being designated because they exchanged licences with another country where the driving tests standards are not accepted as satisfactory buy the UK."
He said that any driver arriving to live in Northern Ireland who holds a licence issued by one of the designated countries can now exchange it for a Northern Ireland licence without having to pass a local driving test.
The new order brings Northern Ireland into line with the rest of the UK, and will provide greater flexibility in exchanging licences issued by other countries.
Copyright © Press Association 2009