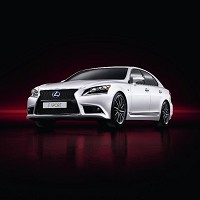 Car maker Lexus has announced details of its new LS range and revealed that the model has undergone "more than 3,000 changes".
The company said the new range will feature a number of firsts, including its Drive Mode Select, which allows drivers to choose from five modes such as Eco and Sport S, and an F Sport version of the car.
Many of the changes in the new range are based on customer feedback and both the interior and exterior have had their styling tweaked, including a new front end face.
The model's adaptive variable suspension has also been improved with a new four-wheel interlock control and all lights still come with LED technology.
Buyers of the Lexus LS can purchase their car insurance online, for convenient and competitive cover. Price details for the new range are yet to be announced but the cars will go on sale later this year.
Copyright Press Association 2012