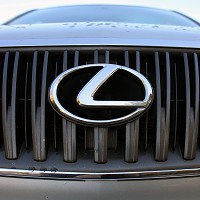 Lexus owners may be contacted over the next few weeks after faulty fuel delivery pipes were identified in certain models.
Almost 10,000 cars in the UK are being recalled by Toyota due to the problem, which creates the risk of a fuel leak.
The vehicles being recalled were manufactured between January 2005 and September 2010 and involve the following models: IS 250, IS 250 C, IS F, GS 300, GS 460, GS 450h, LS 600h, LS 600hL and LS 460.
Car owners will not face any cost to fix the problem which will be repaired free of charge by their local Lexus centre. The repairs should not cause too much disruption either, as they can be completed in under four hours.
The smell of fuel while driving is a sign that the car may have a problem, although drivers do not need to worry about identifying the fault themselves as all those with the affected models will be contacted by Toyota.
Motorists who have not yet received a letter but still have concerns about the safety of their car can call a helpline on 0800 1388744.
Copyright Press Association 2014