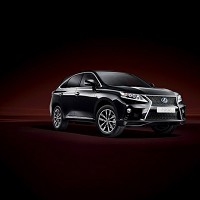 The new Lexus 450h full hybrid luxury SUV is said to boast high specifications that contribute to an attractive look, while there is also a new F Sports model for those who want even more eye-catching appeal.
The soon-to-be-launched GS saloon and the award-winning LF-LC concept coupe have a spindle-shaped grille that also features in the Lexus 450h full hybrid luxury SUV series.
The RX 450h and especially the F Sport model have a sporty appeal and redesigned tail lamps.
The Sport model has a new steering wheel with a new selection system for driving modes, while a remote touch controller is more akin to a computer mouse.
The centre console box lid has allso been adjusted for easier access, according to reports.
Copyright Press Association 2012