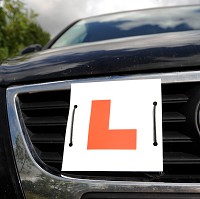 Nearly a third of motorists in Britain are more concerned about the actions of learners on the roads than they are about driving in the worst weather Mother Nature can throw at them, a new survey reveals.
The Halfords Autocentres poll suggests around 29% of motorists consider learner drivers to be a more significant hazard than travelling by car when it is raining heavily, snowing, or when the roads are icy.
Skidding on ice or aquaplaning in standing water are worries for 28% of the respondents, while 27% of them are anxious about driving in foggy conditions.
All but 15% of the poll participants believe learner drivers should be taught techniques for safer driving in wintry conditions and that these should form part of their driving test.
Nearly two thirds of those surveyed (64%) think that even experienced motorists take more risks and are more likely to be involved in accidents when the weather is poor.
Well over a third (38%) believe many motorists are thoughtless and aggressive during the winter.
Copyright Press Association 2014