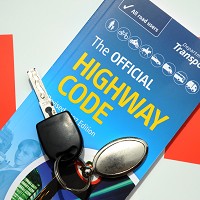 Road safety charity Brake published a study this week which calls for learner drivers to complete a minimum learning period, but a leading driving school has publicly disagreed with the call.
RED Driving School has shrugged off the finding which recommends a 35-hour minimum learning period.
CEO of RED, Ian McIntosh, commented: "As a national driving school, RED believes that the issue is not how long a young person spends learning to drive but the quality of lessons and the quality of assessment."
Mr McIntosh cited the financial burdens already heaped on young people, such as study fees and potential motoring costs like car insurance , and he advised that it would be wrong to make a student who learns a safe driving style quickly to spend more than necessary on driving tuition.
RED's driving instructors are trained to assess when a pupil is test-ready, and the organisation has developed a training scheme whereby its pupil's risk assessment is developed to help them improve their thought processes, observation and awareness.
Although Mr McIntosh acknowledged there Is a need to reduce road accidents involving young people, he is confident that RED has developed a training scheme that concentrates on the cognitive skills needed to train young people.
He added: "Learners should be monitored on an individual basis and not be penalised for trying hard to achieve a good standard of driving."
Copyright Press Association 2013