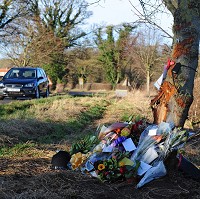 Global legislation needs to rapidly expand if the number of deaths from road traffic crashes is to be reduced, according to a new report.
Five key risk factors in the cause of road fatalities exist, covering drinking and driving, speeding, failing to use motorcycle helmets, seat belts and child restraints. Yet only 28 countries (7% of the world's population) have laws covering them all, according to the 'Global status report on road safety 2013: supporting a decade of action', and published by the World Health Organisation (WHO).
There were 1.24 million worldwide deaths from road traffic accidents in 2010, a figure that was roughly the same as in 2007. The report indicates that while 88 Member States managed to reduce their number of fatalities in 2010, the figure increased in 87 countries. The challenge now is to ensure as many member states as possible have more comprehensive laws, which will hopefully reduce road deaths.
The report highlights that 59 countries (39% of the world's population) have sufficient speeding laws, deemed as an urban speed limit of 50km/h or less, and allows local authorities to further reduce these limits. Up to 89 countries (66%) have a comprehensive drink-driving law, defined as a Blood Alcohol Concentration (BAC) limit of 0.05 g/dl or less. As many as 90 countries (77%) have motorcycle helmet laws, which cover all riders on roads with all engine types, and insist on a motorcycle helmet as standard, while 111 countries (69%) have comprehensive seat-belt laws covering occupants of all ages.
Dr Margaret Chan, WHO director general said: "Political will is needed at the highest level of government to ensure appropriate road safety legislation and stringent enforcement of laws by which we all need to abide."
Copyright Press Association 2013