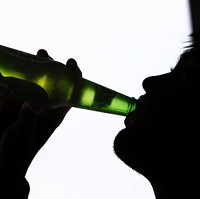 Some critics feared a decision to allow pubs and bars later licences would result in more road accidents.
But a new study suggests that 2005's reform of the licensing laws has actually helped to reduce them.
It shows that allowing pubs and bars to open late into the night has resulted in falling numbers of crashes.
Police reports of crashes dropped 13% a month after the reform, which permitted drinking establishments to open until midnight, 1am and later.
This represents a drop of 1,643 fewer crashes a month, according to the study undertaken by economists at Lancaster University Management School.
Researchers found the biggest fall was among younger drivers - traditionally more prone to crashes and increased car insurance premiums - in accidents where at least one driver was between 18 and 25 years-old.
Industry specialists think that the later drinking hours could mean adults are more likely to plan to get taxis home after a longer drinking session, rather than 'drinking to beat the clock' or popping out for a 'swift drink' and then driving.
The later licensing hours have been taken up by more than 60% of pubs.
Copyright © Press Association 2013