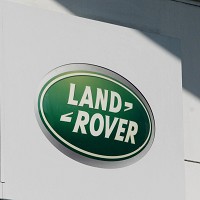 A potential airbag fault has been discovered, leading to 40,000 Land Rovers being recalled in the United States.
The problem could lead to the front passenger airbag failing to inflate after impact, and dates back to models built from 2010.
More than 17,000 LR2 luxury compact SUVs and 23,485 Range Rover Evoque SUVs are being recalled over the possible glitch.
Jaguar Land Rover says the fault originated in the electrical control unit which could disable the safety feature. No injuries or accidents are said to have taken place as a result of this problem, according to US traffic safety chiefs.
The software will be upgraded free of charge to owners, with the recall being rolled out by the end of August.
The firm is not yet commenting on how many vehicles could have been affected in other markets.
In the UK last October, more than 1,500 Range Rover Sports were called in when the car's Dynamic Response System was found to have a fault. Battery cables could come into contact with the fluid supply pipes, raising the potential for a fire breaking out.
Copyright Press Association 2014