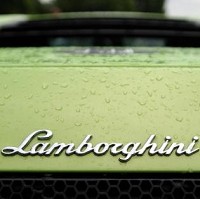 Lamborghini has wowed audiences at the Geneva Motor Show by revealing its new Veneno.
The luxury Italian carmaker confirmed the Veneno the fastest, most powerful Lamborghini ever built and boasts a 6.5-litre V12 engine which can develop up to 750bhp.
Only three Lamborghini Veneno's will enter production, with consumers expected to spend £2.58 million to secure what the Bologna-based firm have described as a "dream car".
Designers of the Veneno focused on implementing the latest aerodynamic technology, which has made it capable of reaching an adrenalin-fuelled top speed of 221mph.
Lamborghini boss Stephen Winkelmann said: "It gives you a high degree of freedom in terms of the design, you can test materials and new technologies, it has a halo effect on the other products.
"Last but not least, you're fulfilling dreams, at least for a few people."
With only three of the bespoke supercars being made, drivers who take the plunge with the Veneno can also expect to see their car insurance premiums rise accordingly.
Two of the three models have already been snapped up by American buyers, who reportedly signed up while the latest Lamborghini was being conceived.
Copyright Press Association 2013