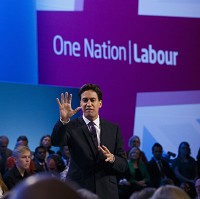 Labour politicians are being urged to use their annual party conference in Brighton to support targets for cutting the number of deaths and injuries on UK roads.
Earlier this year a poll, conducted by the Institute of Advanced Motorists (IAM), revealed that Labour councillors are the most committed to road safety.
Almost three-quarters (74%) told the institute that road safety is a priority for them, with 78% against the removal of accident targets.
IAM's chief executive Simon Best said: "Road safety targets work very effectively. In the past they joined up organisations - local councils, the police, the NHS and safety camera partnerships used common targets to bring their policies together. And, where there was a target, they always wanted to exceed it."
The institute said road safety targets are seen as best practice by most developed and developing countries around the world.
It added that the approach enables enforcement, engineering and educational campaigns - focusing on everything from speeding to driving without car insurance - to target high risk groups like cyclists, motorcyclists and drivers on country roads.
Copyright Press Association 2013