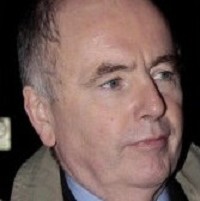 Drivers are being placed at greater risk by coalition cuts to police budgets, the Labour Party says.
Jack Dromey, the shadow minister for policing, accused Home Secretary Theresa May of letting drivers down. He says Britain has suffered the sharpest cuts in police service provision across Europe.
An alternative would have been to reduce unnecessary red tape to facilitate "sensible savings", he said.
The Birmingham Erdington member says new government figures released on Monday show traffic police numbers have dropped by 23% while the amount of road deaths has risen. In this period there was a 6% rise in child fatalities, he added.
Mr Dromey asked Mrs May if she agrees that motorists are less safe under the coalition's charge. Mrs May denied this, but accepted that police budget cuts have been carried out.
She said the cuts are part of state, sector-wide spending reductions due to the large deficit left by the previous Labour government.
Copyright Press Association 2015