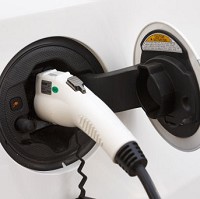 Motorists could face low emission zones in towns and cities across the UK if Labour wins the next election, it has been revealed.
With local councils having already been given the responsibility to pay European fines for failing to meet air quality standards, Labour wants them to be handed the powers to help tackle the problem.
Maria Eagle, the shadow environment secretary, says air pollution is causing 29,000 early deaths every year in Britain with 3,000 people a year dying prematurely because of the problem in London alone.
Labour say scientists believe poor quality air in towns and cities is also stunting the development of children's lungs.
But Ms Eagle says a future Labour government would allow councils to establish low emission zones. That, she says, would encourage motorists to use cleaner vehicles and increase air quality in urban areas.
Boris Johnson, the Mayor of London, is set to give evidence to Parliament's Environmental Audit Committee on tackling air pollution in the capital.
Copyright Press Association 2014