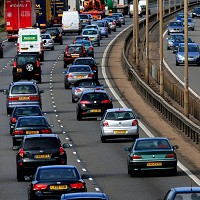 A survey has revealed that mums across the country are being driven around the bend during the morning school run.
The research from Kia shows that seven out of 10 mums find the daily trip stressful, with 64% of mothers distracted behind the wheel.
And it's no wonder mums are so put off, with 50% of children fighting with their siblings in the car, and four in 10 screaming during the journey.
This has resulted in 42% of mothers crashing their car or having a near miss on the way to school.
With almost half of mums driven to distraction it should be the right time to invest in a top-of-the-range car insurance policy.
A total of 65% fear they will be late for work, with that becoming a reality at least once a week for one in six mums.
Alongside the distraction, one in five mums are forced to return home to get something their child has forgotten.
Copyright Press Association 2012