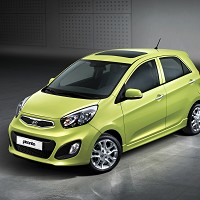 The exclusive list of the 'Top 100 Best Global Brands' has a sparkling new entry, with the Kia Motors Corporation debuting in 87th position.
According to the 2012 study released by Interbrand, the world's largest brand consultancy agency, Kia's remarkable growth in brand value is now estimated at £2,537,514,600.
This far exceeds the average automotive brand value growth rate of 11% and is a 50% increase from last year's estimated brand value for the Kia organisation.
The 'Best Global Brands' study examines the raw financial return to investors in measuring the corporation's financial performance.
This is the role that the brand plays in the actual purchase decision, including car performance and factors affecting car insurance , and brand strength, which is the ability of a brand to secure the delivery of expected future earnings.
Claire Chai is Vice President of Kia Motors Corporation Marketing Division, and commented on the confirmation of Kia's growing influence on the market, "Entering the 'Top 100 Best Global Brands' validates Kia's commitment to continuously provide exciting and inspiring brand experiences."
Kia's recent surge in global sales, which have posted three consecutive double-digit annual gains, is in line with the company's strong increase in brand value, which cements Kia's position as the world's fastest growing automotive brand.
Copyright Press Association 2012