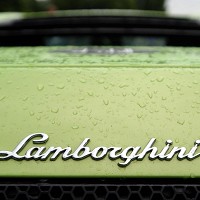 British Car Auctions has revealed that there was a rise in demand for luxury and second-hand prestige vehicles in June.
Several models selling for considerably more than their guide values provided encouraging signs for the market.
For example, an Aston Martin DB9 V12 Coupe sold for £72,500 - exactly £6,000 above the guide value - while a 2007 Bentley Continental GT 6.0 Convertible fetched £92,500 - £12,600 above its guide value.
Lamborghinis, Ferraris and Maseratis have also brought in significant sums this month, along with encouraging performances from Audi RS6 and BMW M5 models.
Simon Henstock, BCA's UK operations director, said: "Last year values for sporting and performance models came under pressure and it was widely believed the reduction in City bonuses affected demand earlier in 2009, ironically just as other used car sectors were recovering.
"But interest has been building in the last few months for these vehicles and values have improved notably in recent weeks."
Earlier this year BCA launched a dedicated section on its website to advertise prestige, sporting, rare and high value cars called 'BCA Showroom'.
Its increasing popularity has led experts to predict there is still an appetite for prestige and luxury vehicles among used car buyers.
Copyright © Press Association 2009