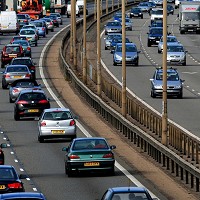 Used car prices accelerated in 2012, particularly in the last six months, according to research by BCA.
The report revealed the average value of a used car last year was £6,199, the highest annual figure on record.
That was up £280, or 4.7%, compared to 2011, and up £358, or 6.1%, compared to 2010, demonstrating the continuing rise in used car prices witnessed over the past three years.
BCA's Managing Director Spencer Lock said the figures provided further proof that the stock shortage resulting from depressed new car sales since 2008 was having a significant impact on the value of used cars.
He added: "Used car retailers will continue to be faced with increasing competition when sourcing the most attractive and retail-ready used cars, because these are the cars everyone wants and they are in such short supply."
Consumers increasingly want value for money, and the cheaper car insurance that often results from purchasing a used car.
The average value of a used car at BCA in the second half of 2012 was £6,415, up by £408 compared to the first six months of 2012, the highest average value for a half year period on record.
Copyright Press Association 2013