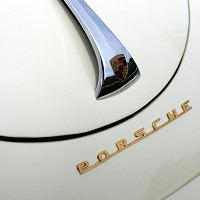 A motoring journalist who "blew" the engine of a replica classic Porsche during a test drive has been sued for nearly £48,000 by the car's owner.
Ex-Formula 1 racing driver David Piper, 82, was awarded the damages, plus costs, when he sued Mark Hales, now a journalist, sports car tester and racing driving teacher, but also a distinguished former racing driver.
It was claimed Mr Hales was to blame for the damage to the replica Porsche 917, which was sold last year valued at £1.25 million and taking a pretty penny in car insurance.
It was agreed Mr Hales could drive the car at Cadwell Park circuit, Lincolnshire, in April 2009, for a fee of £2,000 but the engine blew on the third lap, and Mr Piper claimed this was because Mr Hales had failed to ensure the engagement of the gears.
Judge Simon Brown QC, at London's High Court, found in favour of Mr Piper, and said the evidence overwhelmingly pointed towards the engine damage being caused by Mr Hale's failure to properly engage the gears.
He awarded Mr Piper £47,961 damages and nearly £76,000 costs, to be taxed at the higher indemnity rate.
Copyright Press Association 2013