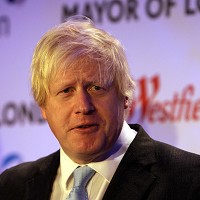 London mayor Boris Johnson has announced plans to create an ultra low-emission zone for vehicles entering the city centre.
Transport for London (TfL) is already preparing options for a public consultation on the scheme, which could be introduced by 2020.
The scheme would mean only vehicles with zero or low emissions would be allowed to drive into the centre of London during working hours.
According to Mr Johnson, introducing a low-emission zone in London would have a positive impact on the quality of life in the capital.
He described the plan as a potential "game changing moment".
Mr Johnson added: "My vision is a central zone where almost all the vehicles running during working hours are either zero or low emission. This would deliver incredible benefits in air quality and stimulate the delivery and mass use of low-emission technology."
As part of the plans, TfL will also investigate the possibility of introducing zero-emission taxis in London, while steps will also be made to make construction sites low-emission zones too.
As well as revealing the low-emission zone plan, Mr Johnson announced a £20 million fund to help London boroughs to tackle local air pollution blackspots.
Copyright Press Association 2013