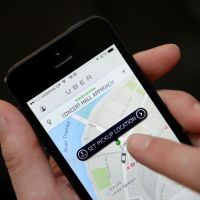 A new car-sharing app is to be launched by Jaguar Land Rover as the company seeks to step up its involvement with digital technology
The manufacturer has set up an independent division of its operation called InMotion, which will look at developing a range of mobility services.
InMotion has already looked into the possibility of developing a range of projects, including new insurance products and a car-valeting service, all of which will make use of apps.
Its car-sharing scheme, which is being seen as a likely competitor for Uber, has already been tested with customers, and could be rolled out over the coming weeks.
All of InMotion's services will first be offered to Jaguar and Land Rover customers, before being made available more widely.
Despite this, the manufacturer, which is the largest car maker in Britain, has said that producing motor vehicles will remain the main focus of its business.
Copyright Press Association 2016. Motoring News articles do not reflect the RAC's views unless clearly stated.