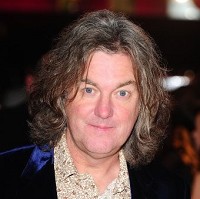 James May has declared himself a fan of new electric cars - and is putting his money where is mouth is by buying a BMW i3 REx.
The Top Gear presenter revealed his support for electric vehicles during an interview on BBC Radio 4_s You & Yours Bank Holiday Monday special.
It is perhaps seen as a surprising revelation given the Top Gear team's well documented love of petrol-powered antics.
But May said electric cars offer a different kind of pleasure thanks to the smoothness and silence in contrast to traditional engines.
He said there have been major steps forward in the technology since the heyday of electric milk floats two or three decades ago, as advances in battery technology have made electric cars practical for the first time.
Even though May and his fellow Top Gear presenters have mocked electric cars over the years, he admitted the time has now come to go green.
RAC spokesman Simon Williams said: "Having someone as high-profile as James May in the car world declare he is going electric is excellent news for the alternatively fuelled vehicle market.
"Hopefully, this will provide a much-needed spark to get more people to make the move to more environmentally friendly and cheaper per mile motoring."
Copyright Press Association 2014