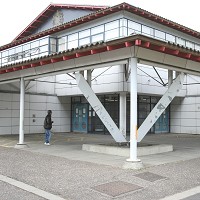 A man who drove at 150mph on the A1, with four young children in the car who were not wearing seatbelts, has been jailed for 20 weeks.
Peterborough Crown Court was told police officers clocked 27-year-old Keith Millard, of Blakewell Road in Berwick-upon-Tweed, driving a black Mercedes 320 at Norman Cross on the outskirts of the city.
They caught up with him on the A14 where traffic congestion slowed him down to 90mph and ordered him to pull over near the M11 junction.
The police officers found he was travelling with a woman in the front, six-month-old twins in car seats - who were not fastened in with seatbelts - a one-year-old girl sat between the twins and a boy, 2, in the footwell.
Millard pleaded guilty to dangerous driving and driving without car insurance before being locked up and banned from driving for three years.
He will have to retake a test before having any chance of getting his licence back after the ban. He was also told to pay £600 in costs and a victim surcharge of £100.
Sergeant Gordon Murray said: "It is only through sheer luck, that no-one was injured or killed by his driving and this case should send a strong message that such reckless behaviour will not be tolerated by police or the courts."
Copyright Press Association 2014