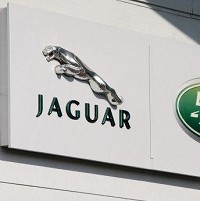 Jaguar Land Rover (JLR) is set to deliver a boost to jobseekers with the creation of 1,100 new positions at one of its plants in the West Midlands, it has been announced.
The workforce will be increased at the vehicle company's Castle Bromwich plant as it prepares to launch new Jaguar models.
The expansion will support the launch of new models, including the XF Sportbrake.
Castle Bromwich produces the XF, XK and XJ Jaguar models with 80% of production exported to more than 100 markets globally.
The move has been hailed as "fantastic news for Castle Bromwich" by Business Secretary Vince Cable, with Jaguar calling it "a very exciting time".
This is a further boost for the firm which sold 29,000 cars across the world in the first six months of this year, up 19% on the same period last year.
And with more cars being produced the decision also looks set to be good news forcar insurance companies.
JLR chief executive Dr Ralf Speth said: "Innovation in design, engineering and technology is at the core of our business and for the UK, this means we will continue to invest in new products, develop new technologies and enhance the skills of our employees.
"These new models will attract new customers to the brand as we look to expand our global reach and further enhance our position in the market."
Copyright Press Association 2012