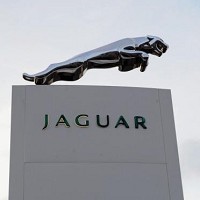 A classic car auction in Surrey is to feature at least eight Jaguar E-Types for sale, it has been revealed.
Cars on offer at the Barons Jaguar Heritage, Classic & Collectors' car sale at Sandown Park on Tuesday include a unique, semi-lightweight SI E-Type FHC, a superb 1974 S3 Roadster and a 1965 S1 4.2 Roadster with special order Golden Sand livery.
But fans of the historic UK luxury car maker will not have to stop at that to get their kicks, as the auction is also featuring a a 1938 SS 3.5-litre Saloon, which was recently found after being left parked in a barn since 1967.
The rare vehicle, expected to fetch between £17,000 and £20,000, is being offered by the late owner's family as a restoration project and comes complete with all of the SS Badges, headlights, grill and hub spinners.
The sale will also include models from other manufacturers including a 1967 Aston Martin DB6 Saloon with ZF, 5-speed manual transmission; a 1929 Rolls-Royce 20hp Limousine, with Landaulet coachwork by Hooper; and a 1925 Model T Ford Open Tourer.
Copyright © Press Association 2009