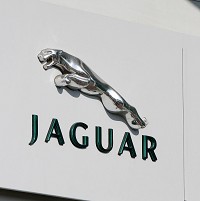 David Cameron has hailed the Jaguar Land Rover success story after it reported record-breaking global sales over 2013.
The brands sold 425,006 vehicles last year, a 19% rise in 2012 - leading to new sales records in 38 international markets.
The Prime Minister wrote on Twitter: "Great news for Britain and for jobs as Jaguar Land Rover announce they sold 425,000 vehicles last year - 19% more than in 2012 #LongTermPlan."
UK sales were up 15% for UK Jaguar, with a 13% rise in Land Rover sales. Land Rover has the largest share of sales internationally, with 348,383 units shifted in 2013. However, Jaguar has seen the fastest rise in sales, shifting double its international total up to 76,668.
Tony Burke, of the Unite union, hailed a "remarkable manufacturing success story". Acknowledging the serious problems Jaguar Land Rover faced in 2008, he said that Unite and the company "worked together to turn JLR's fortunes around" as part of the company's journey.
And he added: "JLR continues to take on staff, including 600 new staff at their new engine plant in the West Midlands. The company also remains committed to taking on apprentices as well. The manufacturer's fantastic performance is testament to the workforce. Unite union representatives are working with employers such as JLR for quality skilled jobs in UK manufacturing."
The sales news comes a day after Jaguar Land Rover launched a recruitment drive at its new engine manufacturing centre near Wolverhampton, which will lead to hundreds of new jobs.
Copyright Press Association 2014