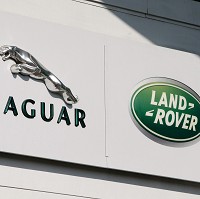 British luxury car-maker Jaguar Land Rover has struck a £1 billion deal with Chery Automobile Company that will see it manufacturing vehicles in China for the first time.
As part of the "milestone" deal a new plant will be built near Shanghai, where Jaguars and Land Rovers will be manufactured along with new joint-venture branded vehicles for the Chinese market.
As well as the main manufacturing plant, which will be completed in 2014, the venture will also see a new research and development centre and an engine production facility built.
A joint statement by the Chinese and British companies said: "We are delighted to have reached this milestone, achieved thanks to the understanding and foresight of the Chinese authorities and we want to thank them for recognising the potential of our joint venture in the fast-growing Chinese market.
"Together, we will now begin working in close collaboration on our partnership plans to harness the capabilities of our respective companies, to produce relevant, advanced models for Chinese consumers."
Copyright © Press Association 2012