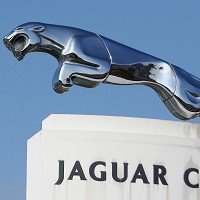 A new two-year pay deal struck between workers and the car maker Jaguar Land Rover (JLR) is thought to be worth just under 10%.
The agreement will initially see workers receive £500 and a 4.5% pay increase in November. In November 2013, there will be an additional 3%, or RPI-equivalent, rise.
The union Unite said that members had voted in favour by a factor of 3-1. JLR locations in the UK include research sites at Whitley and Gaydon as well as plants at Halewood in Merseyside and two factories in the West Midlands.
Roger Maddison, national officer at Unite, said: "The deal is nothing less than the workforce deserve as they have contributed greatly to the nearly £3 billion profit made by JLR over the last three years."
Mr Maddison said that the firm and the car industry should also be happy with the outcome. He hopes that it will form part of the next phase of renewal in car manufacturing in the UK.
Copyright Press Association 2012