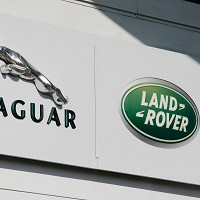 The Advertising Standards Authority (ASA) has banned an advert for Jaguar cars claiming it promotes irresponsible and unsafe driving.
It is the second advert Jaguar Land Rover has had to pull in just two months.
The latest promo on the company's YouTube channel sees Avengers and Thor actor Tom Hiddleston driving an F-Type on a public road and in a car park. The ASA acted over a complaint that the advert encouraged people to drive unsafely and at speed.
Jaguar Land Rover responded by pointing out that for the majority of the ad the car was seen in the car park and hardly moved at all until it was seen driving on roads under the speed limit.
It says the car sped up on The Embankment but the speed wasn't shown and the police were there when the advert was filmed.
Although the ASA says the advert was primarily about the look and performance of the car, speed was involved when the car was briefly seen exiting the car park on a ramp and being driving in London at night.
In the authority's opinion the footage suggested excessive speed and driving irresponsibly.
The ASA banned another online Jaguar advert at the end of last month for similar reasons.
Copyright Press Association 2014