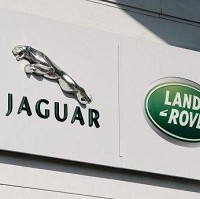 Jaguar Land Rover has taken the first steps towards a future venture to expand and produce vehicles in Saudi Arabia.
Discussions are still reportedly at a preliminary stage but the firm has signed a letter of intent with the Saudi Arabian government and held talks about potential investment in the country.
The company's sales in the Middle East and North Africa have soared by over 9% to 11,418 units in this calendar year and chief executive Dr Ralf Speth says that Saudi Arabia represents an attractive proposition.
"We are committed to further international partnerships to meet record demand for our highly sought-after vehicles," he said.
"The Kingdom of Saudi Arabia is an attractive potential development option, complementing our existing advanced facilities in Britain and recent manufacturing plans to expand in other countries, including India and China."
The car giant recently announced a joint venture with Chery Automobile Company to make vehicles at a new plant near Shanghai in China and it has also expanded its assembly plant at Pune in India.
Jaguar Land Rover sales to emerging markets have skyrocketed in recent times and global retail sales overall have shot up by 32% to 324,184 vehicles in the 11 months to November, so the firm thinks now is the time for further expansion.
Copyright Press Association 2012