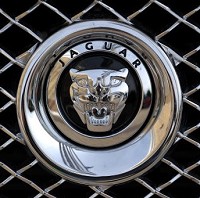 Online adverts showing Jaguar cars being driven at high speeds have been banned by the Advertising Standards Authority (ASA).
The watchdog said the four adverts on Jaguar's website focussed on the cars' speed and acceleration.
It said the vehicles were being driven in a way that would be illegal and irresponsible on British roads, adding that they appeared to be on a public highway.
One viewer complained to the ASA, believing the commercials to be irresponsible, encouraging dangerous driving and glorifying speed.
Jaguar said the ads were filmed on closed sections of a mountain road in Switzerland, although a caption making that clear was left off the videos by mistake.
The car manufacturer said the emphasis had been on the vehicles' technical features, cornering stability, safety and lightweight construction.
It said there was no indication that speed limits were exceeded and denied the cars had been driven dangerously.
Footage included shots of the cars driving through a tunnel at speed and crossing single white lines on the middle of the highway.
High tempo music accompanied the ads which also featured the sound of engines being revved.
Copyright Press Association 2014